LiveGood Review – SCAM or Legit Product Based MLM Company?
There has been some buzz about this MLM company and I decided to take a closer look.
Chances are someone approached you online about their health supplements or maybe their compensation plan and now you landed here to make sure it's legit.
The good news is I am going to walk you through the company, products and compensation plan so you can make the right decision to join or not.
Just make sure you PAY close attention and read this to the end…Signup here
What is LiveGood Review?

LiveGood is a network marketing company that specializes in health supplements to help people get and stay healthy.
Their slogan is:
Our Mission is simple!
Why the noble mission?
Most Americans aren't getting all the vitamins and minerals their body needs from their diet, which can lead to a variety of problems.
By taking supplements, you can make sure your body has everything it needs to stay healthy and function at its best.
Plus, proper supplementation can help boost your immune system and improve digestion.
In fact, over 92% of Americans are deficient in one or more vitamins or minerals.
Who is Ben Glinsky Review?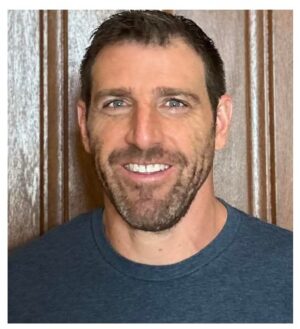 Ben Glinsky is the CEO of LiveGood and this isn't his first rodeo…
In the past, he actually grew a company called Skinny Body Care that became very successful which was later sold off to Valentus.
Looking at most of his content and his description, I can saw it seems like he really wants to help people which is always a good thing.
Leadership Team in Live Good MLM
For any network marketing company to be successful, the CEO has to have a great team behind him.
In LoveGood, there is:
Ryan Goodkin (Director Of Product Development)
Lisa Goodkin (Director of Product Education)
Nauder Khazan (Director of Network Marketing)
After doing a background check on them, they all have had some kind of success in the past.
What Are LiveGood Products?

When looking into the actual products in LiveGood, I can say I am actually pretty shocked to see how competitive the prices are compared to the general marketplace.
Normally, network marketing companies price out their products higher so they can pay their distributors commissions in a multi-tier compensation plan.
Bio-Active Complete Multi-Vitamin For Men 30 day supply (Retail $17.95, Member price: $17.95)
Bio-Active Complete Multi-Vitamin for Women with Iron 30 day supply (Retail $17.95, Member price: $17.95)
D3-K2 2000 with 60 day supply (Retail : $17.50, Member price: $8.50)
Ultra Magnesium Complex 30 day supply (Retail $17.95, Member price: $8.95)
Complete Plant-Based Protein 15 day supply (Retail $34.00, Member price: $22.00)
Organic Super Greens 30 day supply (Retail $29.95, Member price: $18.00)
For their entire list of products can be found on their website.
Again, looking at the products and serving sizes and doses, they are actually legit with a good price and they are manufactured in the USA.
The profit margins are not that bad either considering these are physical products.
Why do I know this?
I am a bit of a fitness nut myself and spend $100's of dollars on supplements a month.
How To Make Money With LiveGood Reviews?
LiveGood has two ways you can make money with their products and opportunities.
First way is to actually sell their products to retail customers and the second way is to sponsor new people into the company who sell products to retail customers.
LiveGood Compensation Plan Explained
LiveGood pays you to sell to actual retail customers where you earn the difference between retail and wholesale and sponsor new people into the company that sell to retail customers.
Looks like they leverage a multi-tier unilevel compensation plan structure with many different performance bonuses.
I found a video done by an affiliate that did a good job explaining this but remember to use this video as information only, it's trying to sell you lol.
Cost To Join LiveGood MLM Review?
LiveGood affiliate membership is $49.95 for your first month and then $9.95 going forward.
If you decide to buy some products, that will he extra costs on top.
Final Verdict – LiveGood Scam Does It Exist?
Does the LiveGood scam exist?
Let's just look at the facts so far…
First the leadership behind the company know what they are doing which is very important for the future success of the company.
Second, the products are actually good and are priced well for a network marketing company which is rare these days.
Third, the compensation plan is geared towards retail sales which will help the company to be out of the pyramid scheme territory.
I think because their prices, the affiliates shouldn't have any issues selling to retail customers.
100% yes and the best thing to do is try out the products first and see how you like them.
From there, you can decide to join or not…
Now before you go if you are part of LiveGood or thinking about joining and want your business to crush it out there?
Keep reading because the following training can be used to build ANY business online:
Do you want to know a 100% legit way to make an income from home?
What if you could build a passive income stream that's actually passive?
An income stream that doesn't require:
Selling to friends and family
Dealing with questionable products that weigh on your conscience
An income stream that brings in consistent revenues every single month (from a couple thousand dollars to well over $10,000)?
An income stream you could actually build in your spare time, and grow as large or as small as you want to, without having to spend hours a day chasing, selling, or managing anything
Disclaimer: The opinion expressed here is not investment advice – it is provided for informational purposes only. It does not necessarily reflect the opinion of Waheedch.com. Every investment and all trading involves risk, so you should always perform your own research prior to making decisions. We do not recommend investing money you cannot afford to lose.